Psychological Society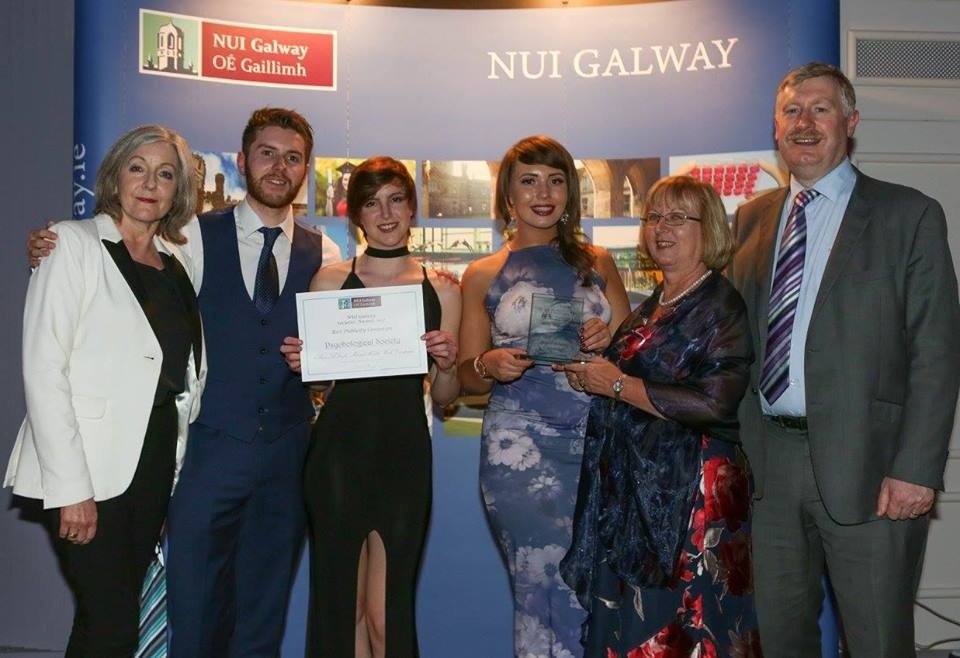 For all those who have an interest in psychology
The University of Galway Psychological Society, also known as Psych Soc, is a society for students of psychology and anyone with an interest in what makes people behave the way they do.
Psych Soc is about introducing people to things they would not ordinarily come across in course readings and lectures. The society frequently holds talks in the university on a variety of topics. Previous talks include new and growing areas in the field, such as: forensic psychology; sports psychology and positive psychology. This gives people the opportunity to explore postgraduate and career directions by discovering where their interests lie.
Besides the academic side of things, we also organize social get-togethers and mental health workhops. The society gives people the chance to get to know their classmates a little better, but also allows people to meet students from other psychological societies, at events such as the Annual Congress of Psychology Students of Ireland. 
Psych soc is an open and inclusive society. Anyone with an interest in how the mind works is very welcome to get involved or take part.
Find out more at:
https://www.instagram.com/ugpsychsoc/
https://twitter.com/UGPsychSoc
Meetings
Contact Us
Instagram - @ugpsychsoc 
Twitter - @UGPsychSoc