Photography Soc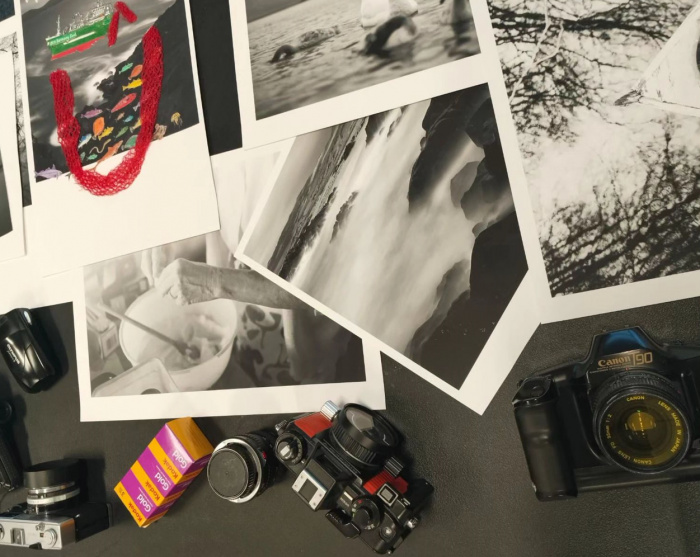 Welcome to Photosoc! We host all types of photography-related events such as competitions, photo walks, workshops, talks, tours etc for all levels of photography skill :)
In this society, we have talks from guest photographers, exhibitions, competitions, trips, photo walks around Galway, darkroom classes and various other workshops. We cover the basic working of a camera and have photographers who are experts in their fields come in to explain other techniques.
"I don't have a good camera...?"
It doesn't matter, you can borrow a camera from us and learn what to look out for when buying a camera. You can use your phone as we host phone photo-specific workshops too! You could pick up a cheap second-hand film camera and try to develop the photos yourself in the darkroom! Or ask us about cheap and good websites to buy second-hand DSLRs.
"I got a really nice camera, but it's always left on Auto"
Well, it's time to unleash your camera's potential and start exploring what the different modes and settings do! We will have professional photographers come in to go through the settings or other more experienced photographers are always happy to go through the settings on your camera. You will also learn about the manual setting on your camera by trial and error and asking us questions when we're out. 
"I have quite a bit of photography experience"
Great, come along to our photo shares, photo walks and other events, and get to know other photo enthusiasts. Expand your skills by attending workshops and talks from professional photographers and our more experienced members (and maybe even host your own!).


Meetings
Become a member and you'll receive emails about event dates, times and locations which vary from week to week.
Contact Us
PhotoSoc
c/o The SocsBox
�ras na Mac L�inn,
NUI Galway