Orchestra Soc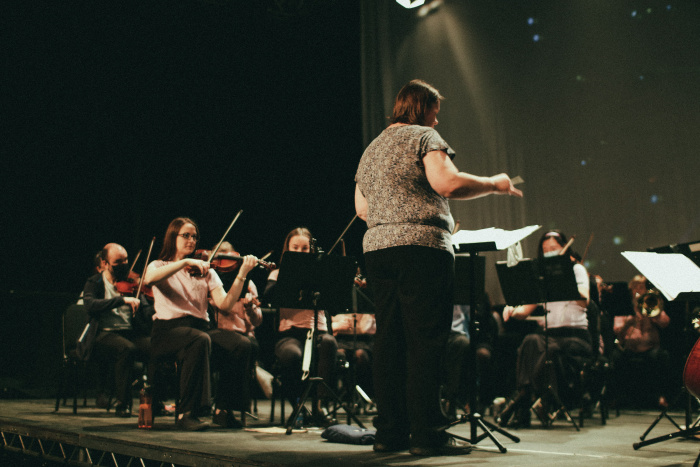 Ollscoil na Gaillimhe - University of Galway's very own orchestra!
The University of Galway Concert Orchestra Society is a university-based orchestra that has provided the Galway region with quality musical tutorage, and performances for 20+ seasons since being formed. We provide an outlet for all members of the Galway musical community, whether they be complete beginners or jaded musicians. We also cater to a large number of international students from the university, so that a feeling of inclusion in Irish culture and music is quickly established early on in their visit to the campus. We work closely with the community by collaborating with local music groups and organisations and help connect with and build bridges between all of those with whom we work alongside. Groups and events we have recently worked with include Mike Nielsen and the Galway ConTempo String Quartet. We also work closely alongside The Galway Music Residency, Music Generation Galway City and other University of Galway-based performance societies, such as Galway University Musical Society (GUMS). We are one of the few university orchestras in Ireland that are funded independently of any university music department. Therefore, we rely on the generosity and dedication of our members, the university society office, and our partners to provide our campus and the Galway region with our music and collaborative services.
Membership of the orchestra is open to everybody and new players are more than welcome to join.
We're on Facebook at https://www.facebook.com/nuigorchestrasoc/ and Instagram at @ug_orchestrasoc ! We have a discord server for all things orchestra related, where we'll be hosting little meetups, sharing playlists, and having the craic.
Meetings
The View, √Āras na Mac L√©inn.
Usually Tuesday 7:30-9pm, 
Contact Us
The Orchestra is always available through our email: orchestra@socs.nuigalway.ie, our Instagram or Facebook page.

Feel free to contact us with any questions or queries you may have about the society or music in general around the University of Galway campus.
We are also open to any inquiries relating to performances and other musical services that we can provide at any time of the year.