Finance Society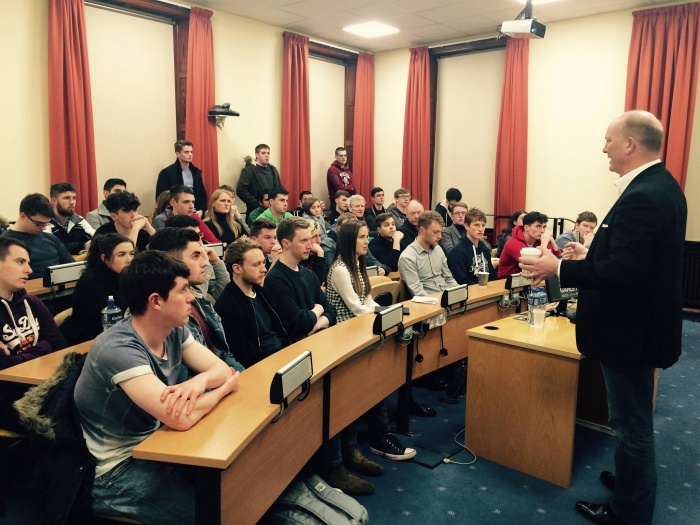 The Finance Society is here to help you make your initial footprints in the world of finance with guest speakers, career development and more!
Our mission in the University of Galway Finance Society & Student Managed Fund is to become University of Galway's largest professional and career oriented student society.
Our members learn the practical fundamentals of modern finance, current affairs and the business environment and receive the opportunity to network with peers and industry experts through corporate and intervarsity collaboration. The SMF provides the chance to apply this know ledge and these skills in a secure corporate governance structure. We aim to produce graduates who emerge as complete and budding professionals.
We strive to energise and incentivize students pursuing a career in finance and economics to be proactive and think outside of the academic framework.
Meetings
Due to the current circumstances and frequently changing guidelines we'll be hosting virtual events instead of meeting in person, for the time being.
Keep up to date with future events by joining our society's mailing list and follow us on our social media pages.

If you have any questions or you want to join the Finance Society, shoot us an email.
Contact Us
Email financesoc@socs.nuigalway.ie
Facebook https://facebook.com/nuigfinancesociety
Instagram    www.instagram.com/nuigfinancesoc

Twitter         https://twitter.com/nuigfinancesoc