Eng Soc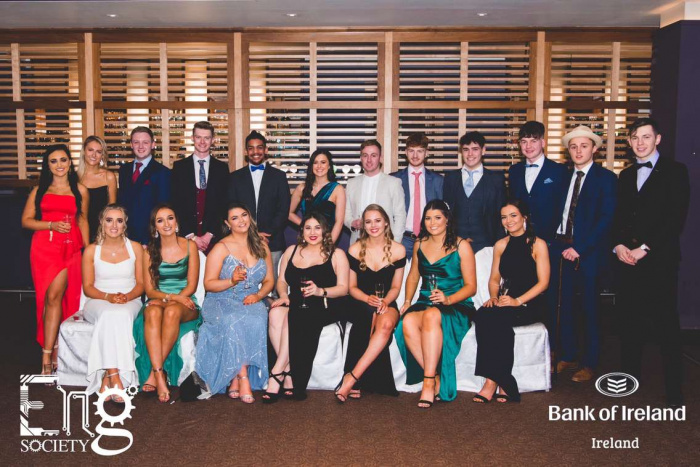 Engineering Society, University of Galway
EngSoc are currently one of the largest societies on campus, boasting a huge number of members from every faculty, not just Engineering. We aim to promote engineering and technology across the University, as well as provide a fun, engaging and informative society for Engineering students to get involved in!
EngSoc also organises several social events. These include an annual First Year Party, as well as several charity events, quizzes etc. throughout the year.
EngSoc also holds several overnight trips throughout the year. One trip is an overnight stay in an Irish location, which includes activities such as paintballing, go-karting and watersports! Our other annual trip is our International Trip, where EngSoc takes 40 lucky members to a mystery European city! Past locations include Budapest, Berlin and Krakow, and most recently, Tallinn. 
The Engineering and Nursing ball, organised by EngSoc is one of the largest events on the University Calendar. Over 900 students attend annually and get to experience some of the best live acts in Ireland and around the world. Past acts include The Magican, Delorentos, Elderbrook, Micheal Calfan, Solardo and more!
Find us on Facebook (Engineering Society University of Galway) as well as Instagram (@engsocnuig) and sign up to stay up to date with all our events!
Meetings
Contact Us