Classics Soc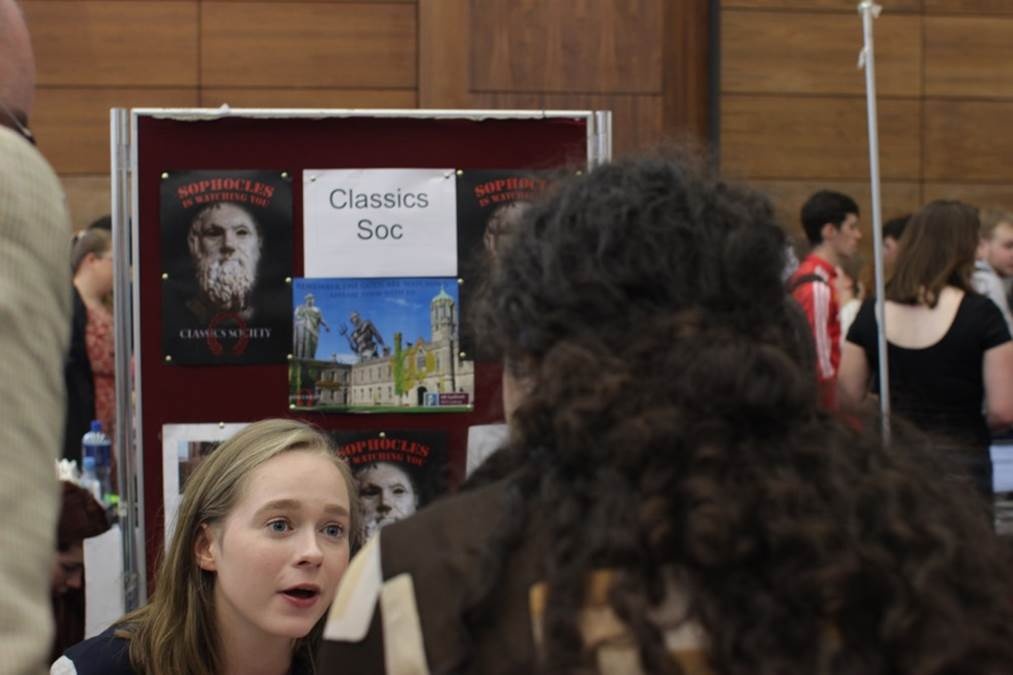 Classics Soc is an academic society, but don't worry, we're not all business! ;) We host a variety of social events as well as guest speakers in specialised fields, not to mention a yearly trip abroad (damn you Covid, we won't be getting any sun this time round :/)
Oh Hi Hello, Welcome to the Classics Society.
If you are interested in anything in antiquity from Sophocles to Catullus or from Thermopylae to Alexander or even debating whether or not Caesar deserved it, this is the Society for you. We hope to organise as many events and lectures as possible to encourage you to keep coming back for more.
We also will be looking for some new committee members so come to our ~virtual stand~ on societies day through the wonderful link to learn more about the positions available. Given that we may not be able to continue in-person events, they will consist of online screenings events and goings-on.
If anyone is interested in joining our society, click the link "join society" on our page.
See you soon!
Meetings
Contact Us