Choral Soc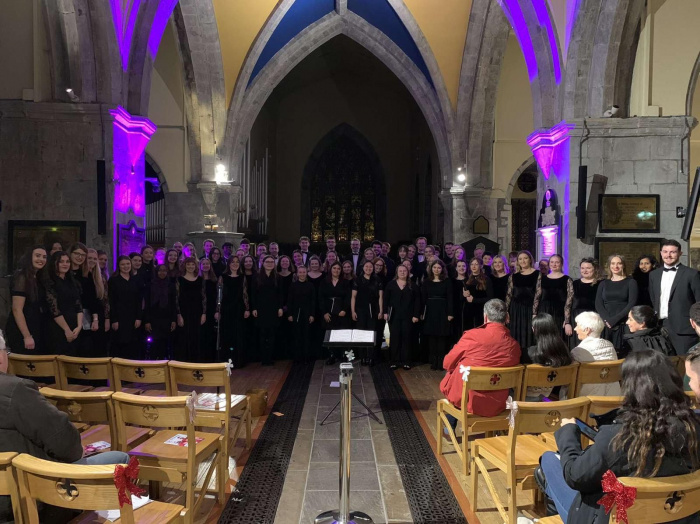 Welcome to the University of Galway Choral Society
The choral society is open to any student of University of Galway regardless of singing ability or experience. We're an un-auditioned choir and sing all styles of music from Irish music, classical to pop, and participate in numerous events throughout the year both off, and on campus.
Dive into the full choral experience with collaborations with other amateur and professional choral groups outside of the university. 
We meet for rehearsals every Wednesday from 7pm-9pm With a mix of sectional rehearsals and full choir practice, we make sure that every singer is comfortable with their vocal lines and understand the music. 
Any questions, do not hesitate to send us an email or message via Instagram.
Meetings
Rehearsal Information: √Āras U√≠ Cathail
every Wednesday 7pm-9pm
Check our weekly emails which will provide you with meeting links and a link to our sheet music.
Sheet Music provided as well as virtual line tapes for recording.
Contact Us
Contact us through our Instagram and Email