Chemistry Soc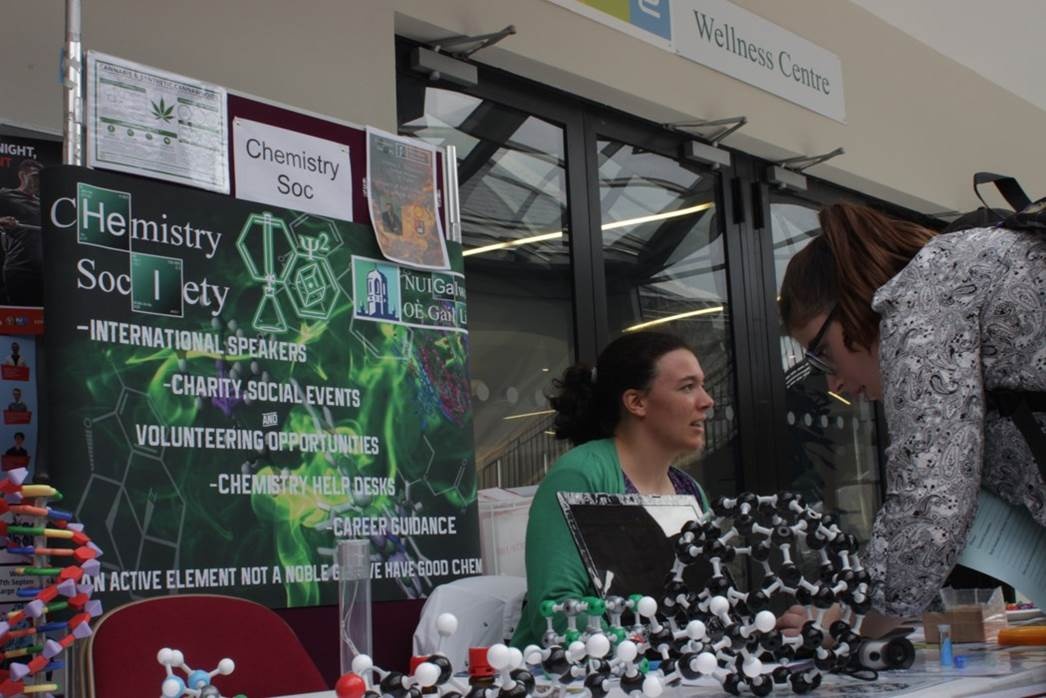 An Cumann Ceimice is University of Galway Chemistry Society.
An Cumann Ceimice represents the exciting, progressive research activity within the School of Chemistry. We aim to promote Chemistry in University of Galway, Ireland and beyond. To this end, we invite leading national and international researchers to participate in our seminar series. This creates opportunities for interaction between students, staff and external researchers. We also organise a range of fun social events including: Halloween and Christmas parties, Chemistry Quiz and a mystery weekend away. We engage in charity work and are affiliated with Kitchen Chemistry the outreach initiative of the School of Chemistry.
We encourage chemistry students of any level to join An Cumann Ceimice!
Contact Us
Contact us through our Facebook, Instagram or email.